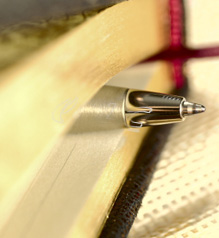 PLC Credit & Factoring Sdn Bhd (PLCCF) and BI Credit & Leasing Berhad (BICL) is a fully owned subsidiary of Pembangunan Leasing Corporation Sdn Bhd (PLC).

PLCCF incorporated on January 26, 1984 and was formerly known as Pembangunan Realty Corporation Sdn Bhd which now has a paid-up capital of RM50 million.

Following the restructuring of the activity in early 1997, its name changed to PLC Credit & Factoring Sdn Bhd and diversified its business activities to offer Hire Purchase facilities Scheduled, Non-Scheduled Hire Purchase, Factoring, Letters of Credit, Bank Guarantee and Insurance.

PLCCF and BICL located at the same roof of Pembangunan Leasing Corporation at the Menara Bank Pembangunan, Jalan Sultan Ismail, Kuala Lumpur Malaysia.