The History of PLC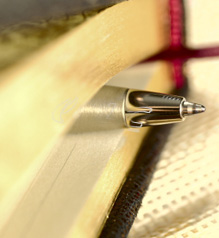 Pembangunan Leasing Corporation Sdn Bhd (PLC) is a subsidiary fully owned by Malaysian Development Bank (BPMB) which is incorporated on 1 November 1977. PLC is established as an effort of BPMB to discover commercial financing market, specifically through Leasing facility. On top of that, PLC is the second earliest Leasing company in Malaysia.

In its early establishment, PLC's business activities focused only on offering Leasing facility and it also has a limited number of workforce. However, this deficiency had never been a reason for us to be underperformed by competitors. In contrast, such deficiency has paid off as an advantage in which the Leasing facility has been given full attention, making PLC as one of the Leasing experts in the local market.

Subsequently, PLC has extended its business scope by offering Hire-Purchase, Factoring and Islamic Financing facilities as well as increasing the number of workforce. From a Leasing company, PLC started to stretch its steps to be a credit company with more comprehensive financing packages.

With a systematic planning, high commitment of workforce and a great support from parent company, PLC succeeded in addressing economic depression and hence, doubles the effort to reinforce its position. Knowing that it has become more competitive due to the combination activities of financial institutions, PLC has always been giving special attention to its customer service performance. PLC is confident that customer's satisfaction is its key strength and advantage as compared to its competitors.

PLC started its business at Plaza Mui, Jalan P.Ramlee (formerly known as Jalan Parry), then moved to Medan Tuanku Abdul Rahman, to Menara Bank Pembangunan , to Wisma PLC, One Ampang Business Avenue, and finally back to Menara Bank Pembangunan in 10th October 2010.

Now, PLC owns paid up capital of RM74 million and always maintain an excellent financial performance. PLC also has a strong customer policy consisting of selected companies which represent various categories of industry such as manufacturing, construction, supply, transportation, agriculture, hospitality and information technology.